16 March 2021
Contribution to new digital teaching project
The team behind IN THE SAME SEA recently received an invitation from the Caribbean Genealogy Library, St. Thomas (https://cgl.vi/), to contribute to their new project "Teaching Virgin Islands History using Original Sources." We happily accepted.
The "Teaching Virgin Islands History using Original Sources" project will present original sources that have a historical or cultural significance to the U.S. Virgin Islands/Danish West Indies for use in classroom learning activities. The project has as its goal to provide enhanced access to original sources for teachers and students related to U.S. Virgin Islands history. Most notably, this entails a focus on building the capacity of educators to work with digitized versions of original sources, many of which are available online.
At IN THE SAME SEA, we decided to create a teaching package for students from 10th to 12th grade. Our overall aim was to provide primary source material that would allow students to engage with questions about racial slavery in the history of the United States Virgin Islands. Primary sources concerning the history of the United States Virgin Islands when they were under Danish rule are mostly in Danish. Therefore, we designed teaching assignments focused on paintings and maps, translated sources, and sources written in English. The teaching package includes assignments dealing with slave legislation and punishment, racism, freedom and Christianity, legal practice and enslaved people's gendered self-portraits, sugar production and estate work, runaway notices and maps.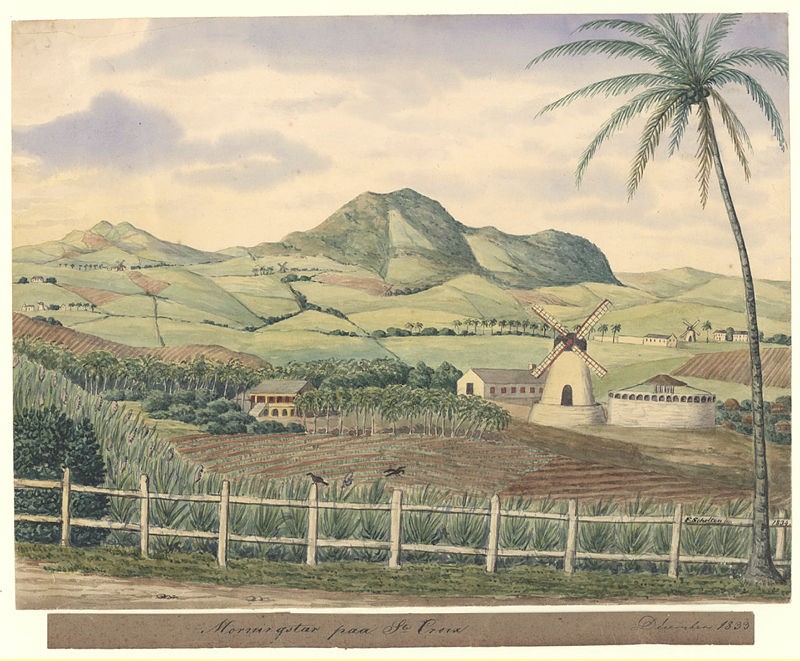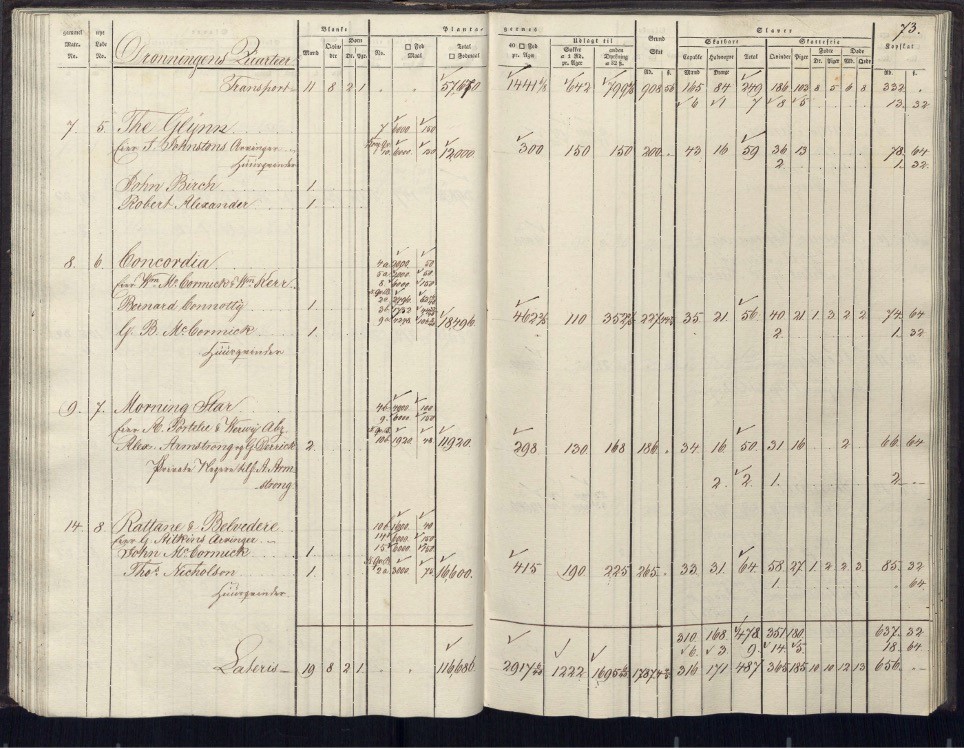 For instance, we asked students to compare a watercolor by Frederik von Scholten of the estate Morningstar on St. Croix from 1833 and the land tax register from the same year, which informs us that 97 enslaved people lived on the estate. The contrast between these two types of sources, we hope, will allow students to gain an impression of how they – as practicing historians – can read sources up against each other and thereby gain new insights into the ways slavery were reproduced and resisted in the Danish West Indies.
Johanne Buus Mosegaard, 16 March 2021