Maps and digital resources
The team of IN THE SAME SEA collaborates in mining images and texts, printed and hand-written, about the Lesser Antilles from the 1650s to the 1850s.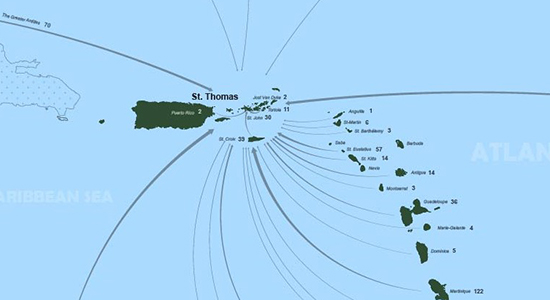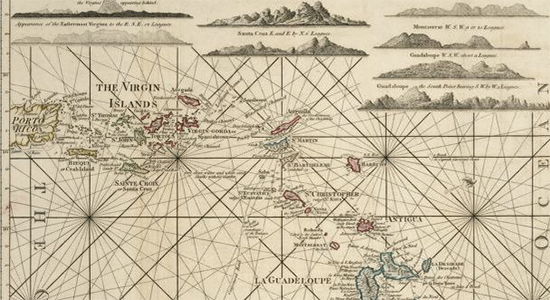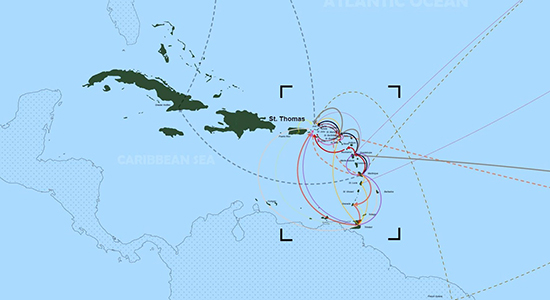 To analyze our evidence, we organize it in databases and visualize it on maps. These trace the relations between people, goods, practices, and ideas and individual Lesser Antillean islands. Databases and maps will become online available upon conclusion of our research.
Maps will allow us to identify connections and simultaneous events which tend to remain hidden in standard diagrams and table presentations. For instance, we will examine convergences between trading routes and slave escape routes, between legal reforms and inter-island migrations of free people of color, and between the inter-island slave trade and the extension of family. The mapping of scaling events documents how particular developments, such as the British abolition of slavery in the western hemisphere on August 1, 1834, or the great hurricane that rampaged through the Lesser Antilles in October 1780, shaped inter-island connections and experiences.